The activity of some institutions has promoted the prosperity of the industry. At present, there are many organizing and storing institutions, such as the above-mentioned retention road, operating wardrobe organizing training, wardrobe management services, living halls, business schools and other businesses. Founder Bian Li Chun Cun published "Retention Tao" and other books, which have branches in various places and have a relatively large influence.
There is also a Yien Organizer, which bought some keywords from Baidu. The service content includes organizing and organizing teacher training, family and business door-to-door organizing, etc., organizing organizer conferences, etc.
There are also organizers like Chengdu, which involve housekeeping, office, relocation, etc., and also provide organizers, parent-child tidying, and corporate tidying training.
In addition, on We-Media platforms such as Douyin, some accounts that make home storage content have achieved excellent results, such as Laona-Squirrel Storage, Storage Organizer Lecturer Muzi, Space Storage Master, Uli Home Storage Organizer A Wei, Loving Home Loving Storage, Xiaowei Brother, All People Loving Storage, Organizing Storage Expert Li Jie, etc.
Among them, Laona-Squirrel Storage, through explaining the content of decoration and home storage, attracted 635,000 fans on Douyin, and founded the storage teacher training organization Squirrel Storage. The founder became a new media skills training platform under Bytedance. Lecturer of Toutiao Academy.
According to public information, Zhou Tian, the founder of Squirrel Storage, went to Japan to study and obtained a storage consultant certificate. After returning to China, he developed a suitable storage method based on the Chinese household's usage habits, home movement and housing space.
By 2017, Zhou Tian shared storage knowledge on Douyin, and later founded Squirrel Storage to provide training courses on decoration storage skills.
In the process of operating the Douyin short video, some of Zhou Tian's works have been very successful. According to the research and inquiry of Dacai, there are 312 groups of works on the Lao Na-Squirrel storage account, and some works have more than 100,000 likes, and most of them are in Hundreds, already has a strong influence.


According to public reports, Haier had invited Zhou Tian to provide a refrigerator storage solution; participated in the recording of the CCTV Finance Channel "Life Home" program, which showed the storage of the kitchen and toy area.
In recent years, some books related to organizing and storing have appeared, which has greatly contributed to the progress of the industry.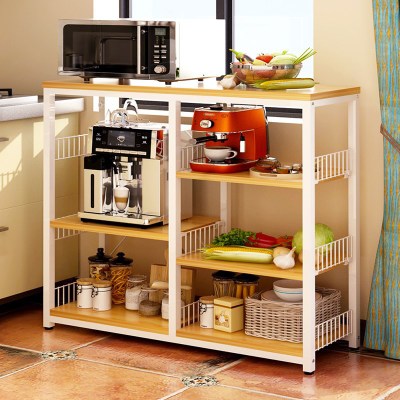 For example, "The Great Resident: Teacher Jingzi's Life Arrangement Magic", the author is Jingzi, the co-founder of China Planning and Organizing School. The theme of the book is around the home furnishing and storage. It provides many ways to organize, and release even through tidying. A few square meters of free space; by organizing and storing, improve work efficiency.
The increase in the number of practitioners is driving the development of the industry.
According to a widely circulated statistical data, there are more than 7,000 people who have received training as a professional organizer nationwide. From 2019 to 2020, more than 2,200 professional finishing divisions will be added, and the growth momentum is strong.
At present, the customer groups who are willing to purchase finishing services are mainly concentrated in the wealthy class with relatively high incomes. The opportunities for this group have yet to be explored, but the possibility of a larger market size is very small.
For middle-class users, they may be more inclined to learn some sorting courses by themselves and then sort them out by themselves.
Some housekeeping staff may learn some skills in organizing and storing. When doing cleaning, do some organizing by the way, which can win the recognition of users.
As a business of residential consumption upgrading, the existence value of organizing and storing is very large, and the group that has this need is also very large, so some customized home furnishing brands have made a lot of articles on the storage function of products.
In addition, if businesses provide value-added services such as organizing, storage, training seminars, etc., and providing them to customers for free, it is expected to be helpful to acquire customers and retain customers.