Food is the best way to express the beauty of life
Spring bamboo shoots, summer watermelon
Autumn crab, winter hot pot
Witness the time and heal busy people
The Mid-Autumn "Home" Festival, kitchen fireworks, let's have a Mid-Autumn Festival at home with relatives and friends this year
What? You said the kitchen is too small to use it?
The room is too small and there is no room for entertaining guests?
Why don't you come and learn how to store, the small family can also be reunited

1. The living room - showing the friendship of the landlord

When relatives and friends come to visit, they have to sit in the living room. The most important thing is to be clean and comfortable. You have to prepare fruits, snacks and tea for them. It is inevitable that you will be in a hurry. Let these storage helpers help you

Figure-tea table+storage box

The thinker diy combination series can be used as a shelf or with wooden components. It can be used as a coffee table, and the height can be adjusted at any time. As a temporary dining table, one thing is multi-purpose and can be adjusted according to needs. You can put your favorite snacks or tea utensils in the storage box , needs to be within reach.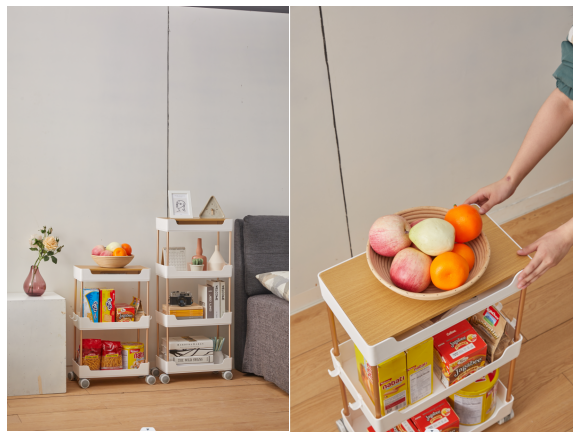 It is a must-have trolley for home that can rely on appearance but depends on "talent". It can run around the kitchen, living room, and bedroom, snacks, fruits, and a small dining table that can run, conveying happiness and delicious food.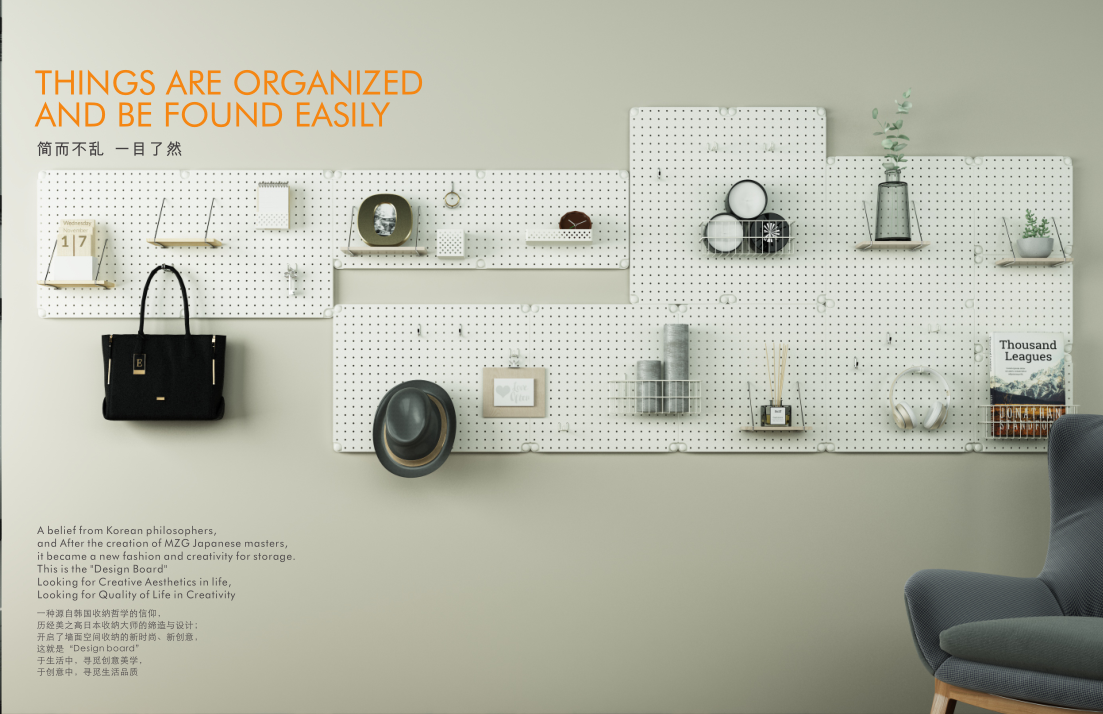 2. Kitchen - Fireworks heal people's hearts

Let's show off your cooking skills at home this Mid-Autumn Festival, organize and store things, and use the space, no matter how small the kitchen is, you can also show your master cooking skills.

A peg board to help you clear the worktop.
When cooking, the kitchen is too narrow, and you will be in a hurry to find seasonings or kitchen utensils. Use the wall cleverly to hang them all. It is clear at a glance. If you are a fan of small kitchen utensils, you can hang them out as a landscape.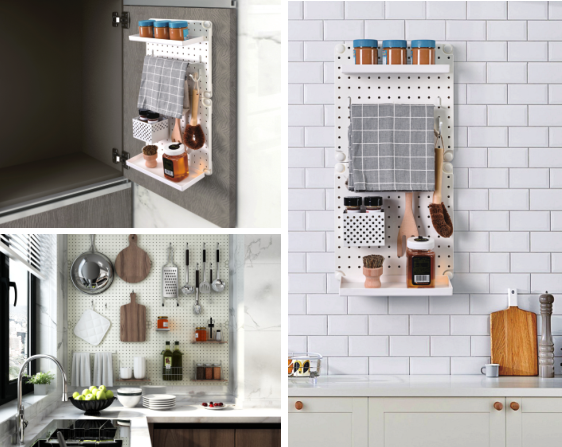 In addition, it can also be matched with other small accessories, placed in the bathroom, as a simple dressing table, placed in the bedroom, as a replacement for the bedside table, and as an art decoration in the living room.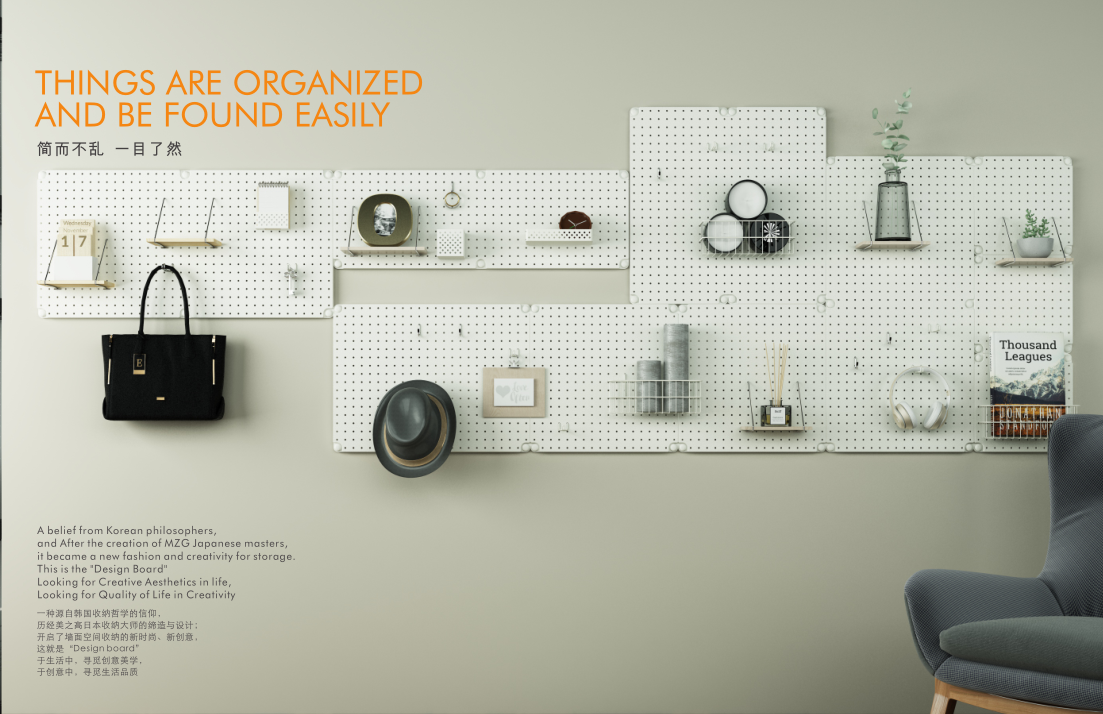 A shelf for all your pots and pans. Multi-layer design, layered classification, pulley design, easy to move, and can also prepare dishes.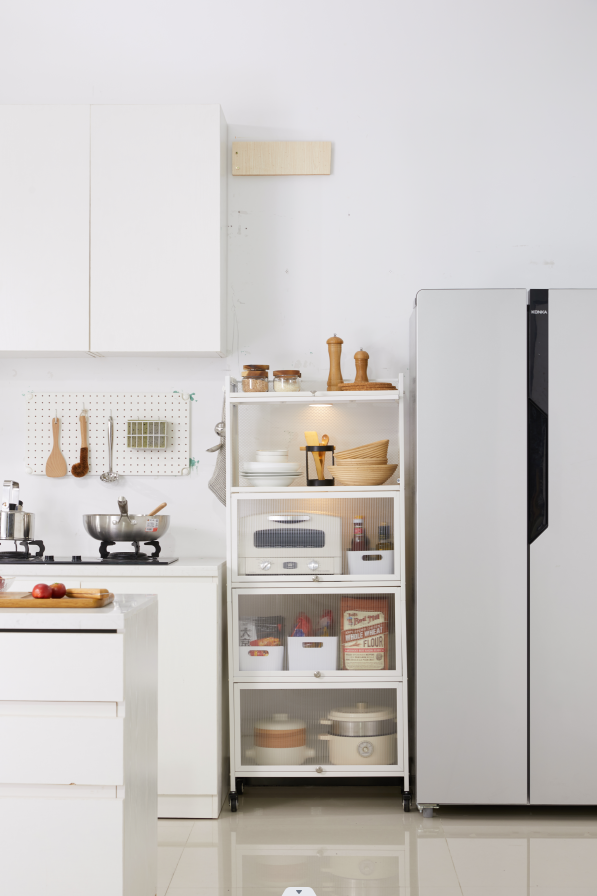 Full moon and Mid-Autumn Festival, reunion party is the theme
A few good dishes and a few drinks
Talking about the world is probably the most beautiful meaning of Mid-Autumn Festival
The storage is well organized, and a small space can accommodate a big reunion
Xiaomei wishes everyone good food and drink, and a happy Mid-Autumn Festival

Read recommendations:
3-Tier Bookshelf / Book Storage Rack / Adjustable Book Case
5 shelf wire storage rack wholesaler
How to organize storage and storage tools throughout the house