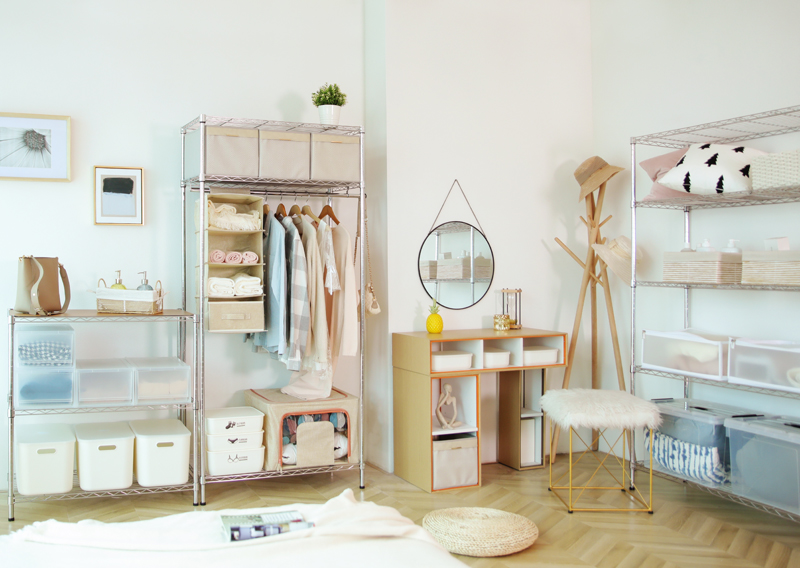 The wardrobe is not the better, we need to make full use of it. The life of the wardrobe is linked to its own quality. However, although quality is very important, daily cleaning and maintenance are indispensable. Poor maintenance will affect every corner of the cabinet. So, how to store the wardrobe and what are the tips for using the wardrobe?
How to store the wardrobe
1. Discarded clothing should be thrown away in time. Some people feel reluctant. If it is out of fashion now, maybe it will come back in a few years. If you don't wear it right now, maybe it will be suitable after a while. Save it, just throw it away, the old one won't go, the new one won't come.
2. Clothes should be sorted according to seasons.
3. The clothes should be classified according to their types, such as putting a piece of underwear, coats, coats, etc. together.
4. You should also make full use of the closet space. This requires brainstorming and learning.
Read recommendations:
5-Tier Steel Heavy Duty Utility Shelving Unit / Metal Steel Garage Shelving / Steel Wire Shelf 72
Wire Closet Shelf Organizer With Hanging Rod, Shelf & Wooden Drawer / Freestanding Open Wardrobe